I think a few people need to know this:
If your computer is set up with audible alerts for email and other events, unless you're on mute, sounds will blast out for everybody else on a group Zoom or Teams call with you.
This will block out your voice (and anybody else's) and is very jarring.
The easiest way to avoid this is to turn off these system sounds.
Windows:
Search for "Change System Sounds" – or go via Control Panel to Sounds
Select the Sound Scheme: "No Sounds"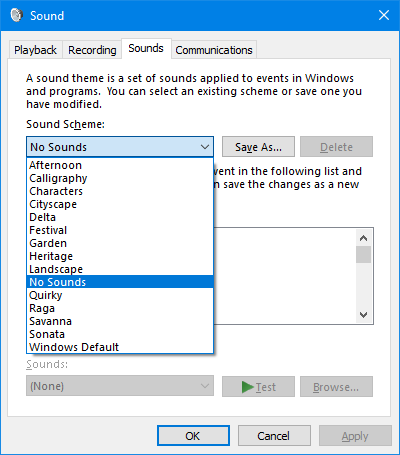 I'm not a Mac OSX user, but it looks like the option is in System Preferences / Sounds – you need to turn "Play user interface sound effects" off.
These settings will let media and audio calls play as normal, but otherwise the computer should shut up when a calendar reminder pops up, or an email or Slack message arrives.