Just… just… wrong. So wrong.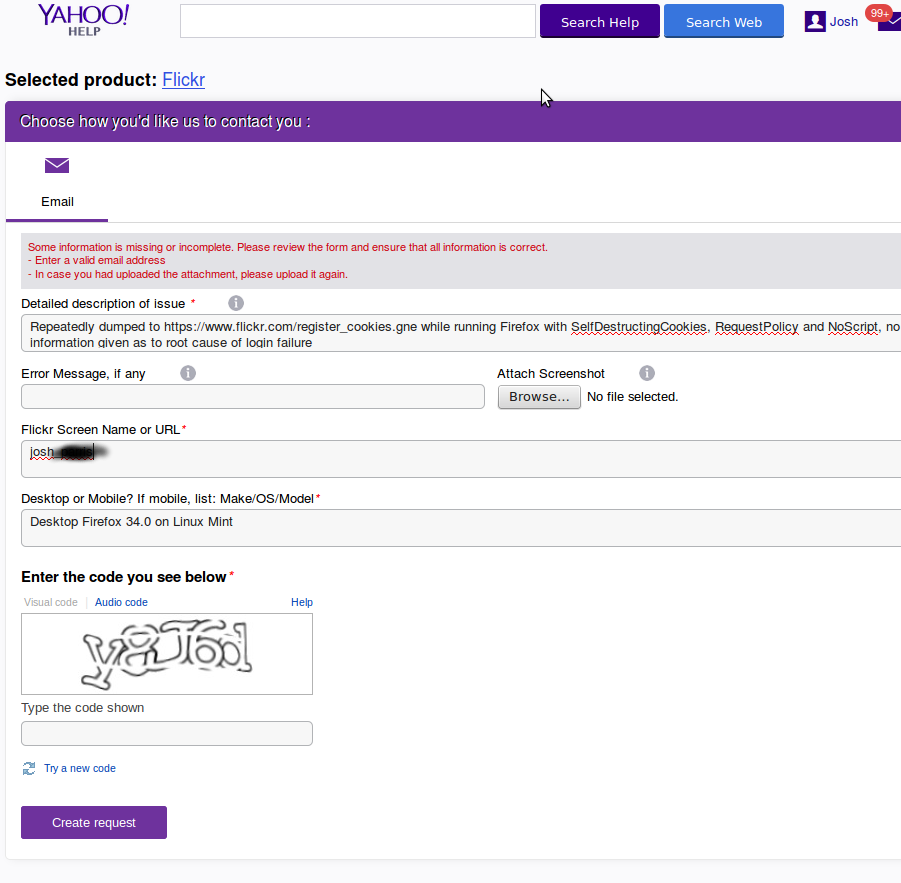 Firstly, note the error message "Enter a valid email addresss". Where, pray tell, ought I do this?  Why do I need to upload any attachment again?  Why do I have to prove I'm a human time-after-time, when all I'm doing is wrestling with your completely broken attempt at a web form?
Have they noticed that no-one is submitting help requests via this form, what with its refusal to accept said requests?
Dear Flickr: stop sucking balls.