This seems to be common on store finder applications on the web: After entering the postcode, you're asked to enter the suburb as well.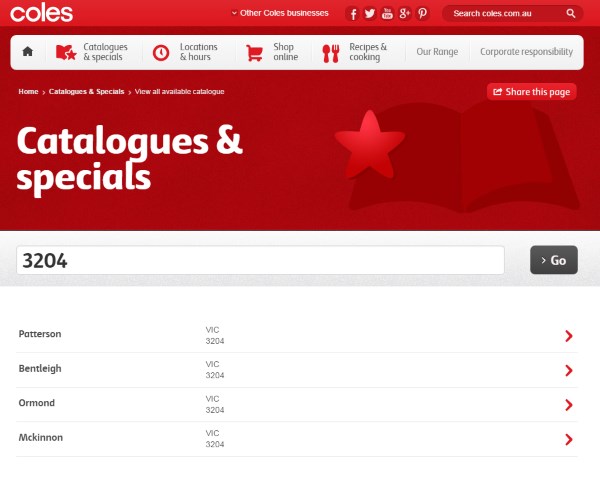 It makes zero difference what you choose, because the suburbs aren't huge. The Store Locator shows you stores within at least 5 kilometres, but the suburbs are much smaller than that.
In fact it's worse in the case of the Coles Catalogue, because it ends up giving you a catalogue which is clearly marked "Vic Metro" – which applies to the entirety of scores of postcodes.
Is there anywhere in the country that has suburbs big enough that it would matter? I haven't found any.
Making people make this choice is pointless. It's just another barrier to them getting to your information.