Unable to mount SAMSUNG_Android
Error initialising camera: -1 Unspecified error
So this is the error message I get when plugging my Samsung Galaxy S2 into the USB port on my Linux boxen, all running Linux Mint Maya running the MATE desktop (Ubuntu 12.04).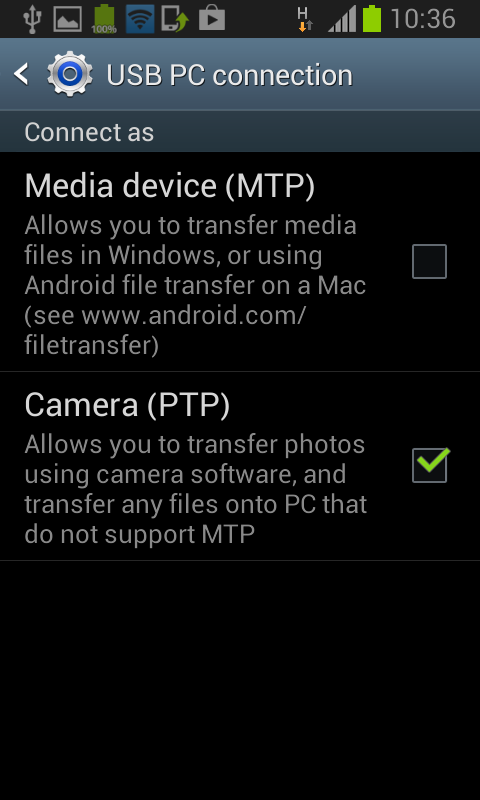 The answer is, of course, you need to enable PTP transfers, rather than MTP transfers.  MTP transfers work great for Windows or Mac, but not Linux.  On your phone, drag down the Notifications screen, then under "Ongoing" you'll find something about "other USB options".  Select that and you can pick the PTP transfer.
Per the notes on how to take a screenshot on a different phone, I took a screenshot of the final screen. Getting the screenshot onto my computer, that was a whole world of hurt.  Settings | More Settings | USB utilities | USB mass storage needs to be turned on, otherwise the file browsing from Linux shows only the directory structure, no files whatsoever.
Of course, Cathy's HTC Desire, it Just Works.