I quite like the YourTV.com.au web site. The TV guide it displays is quite usable, and can be customised to show your correct channels.
But why does it keep forgetting your region every few weeks, and reset itself to metro Sydney?

Very irritating. (Well, if you live outside metro Sydney.)
Using your web browser, you can check the cookies. This article describes how, in various browsers.
That's where the problem is: it looks like the "TvFixGuide" cookie, which seems to hold details of what region you're in, is only set for a month.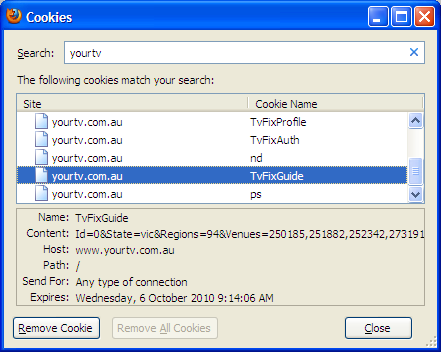 It doesn't look like either browser allows you to extend the time range of the cookie, or otherwise modify it. I suppose there's legitimate reasons for that.
It is possible to hack it by deleting the cookie, setting your computer's clock, say, a year into the future, before going back to the site and setting the option.
Yep, it seems to work: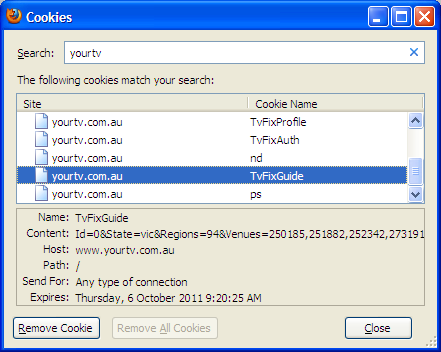 Don't forget to set your clock back afterwards.