I knew there was a reason I'm an Acrobat luddite. What moron decided the toolbar options most frequently sought in a hurry, rotate page, should be removed from the default toolbars in Acrobat Reader 8? (The corporate PCs just got upgraded from 7 to 8. I haven't tried 9 yet.)
To get the Rotate back: View / Toolbars / More Tools. Scroll down the window to the options for the Page Display Toolbar and turn on Rotate Clockwise and Rotate Anti Counter-Clockwise.
Now, can someone explain to me how Acrobat has bloated so much over the years?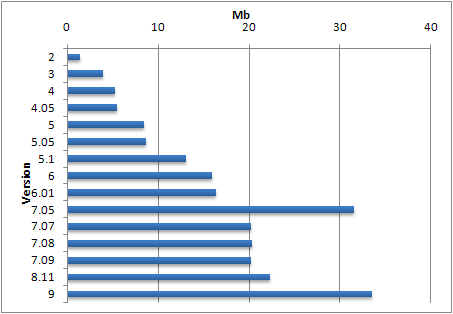 And WTF was the deal with version 7.05?!