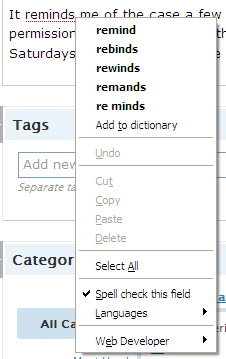 FF WTF — is the AU English dictionary written by volunteers or something? How can it be missing so many basic words? It doesn't know reminds for instance?
Is this fixed in FF3 then?
I saw today is FF3 download day, world record, yadda yadda yadda and jumped over to download it. Bz
zt. 10am is too early here. Apparently it's all based around US time. Blargh.
Now it's well after 11pm AEST, and it's still not there. What time does this thing kick off? Even the Pledge bit doesn't work; keeps resetting the region dropdown every time I choose something.
No matter, a post in the forums on spreadfirefox has revealed where the FF3 download is: it's here.