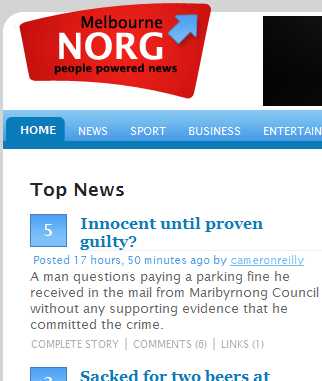 Look, I'm all for citizen journalism. And Cameron Reilly is a good guy — an intelligent, witty, talented individual.
But "Man disputes $66 traffic fine" is NOT news. Something that happens thousands of times a day across Australia is NOT news. Not unless the protagonist is a senior cop or politician.
Certainly it's worthy of a blog entry. But showing up on a news site (particularly as the top item) just makes a mockery of what citizen journalism could be and should be.
Surely there must be some real news people could be reporting on? I mean, stuff that actually matters to more than one person?