The Age and SMH recently launched a new layout, which includes splitting articles across pages. They must have heard the criticism over this, because articles now include a link to view all of the text on a single page.
But there's still problems with it. Examples: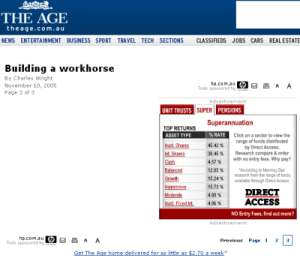 This article ended up with no text at all on page 3; just an advert. Evidently a few carriage returns got tacked onto the end of it.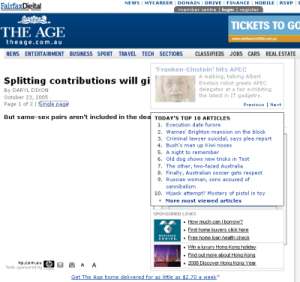 This article ended up with no visible text at all, and the adverts hiding underneath other story links (at least in Firefox). (via Tom N)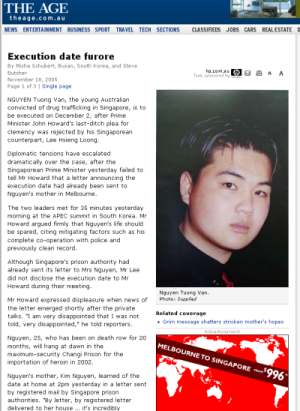 And this story, about Australian Nguyen Tuong Van's impending execution in Singapore has as its advert a Qantas promotion including cheap seats to Singapore. The same ad runs with a similar story on the SMH. (via Tony)
Not good.
Update 10am: This article also features the ad for Qantas cheap fares to Singapore.