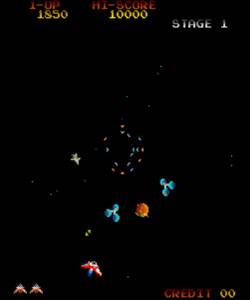 Game nostalgia strategy quiz:
In Donkey Kong, did you bother getting the hammer to smash the barrels, or just head for the top?
In Galaga, did you try to get the double fighter?
Gyruss: double bullets? Or not bother?
Did you keep feeding in coins in Moon Patrol, to try and get to the end?
Pacman: save the power pills for when you can get multiple ghosts, or just clean up the board ASAP?
Who was your favourite character to play in Gauntlet?
In Popeye did you favour the top, or bottom of the screen waiting for the hearts?
Space Invaders: start shooting the sides, the middle, or in rows starting from the bottom?
Scramble: Try and shoot the fuel tanks ahead, or bomb them from above? Make it to the end?