Oh the irony.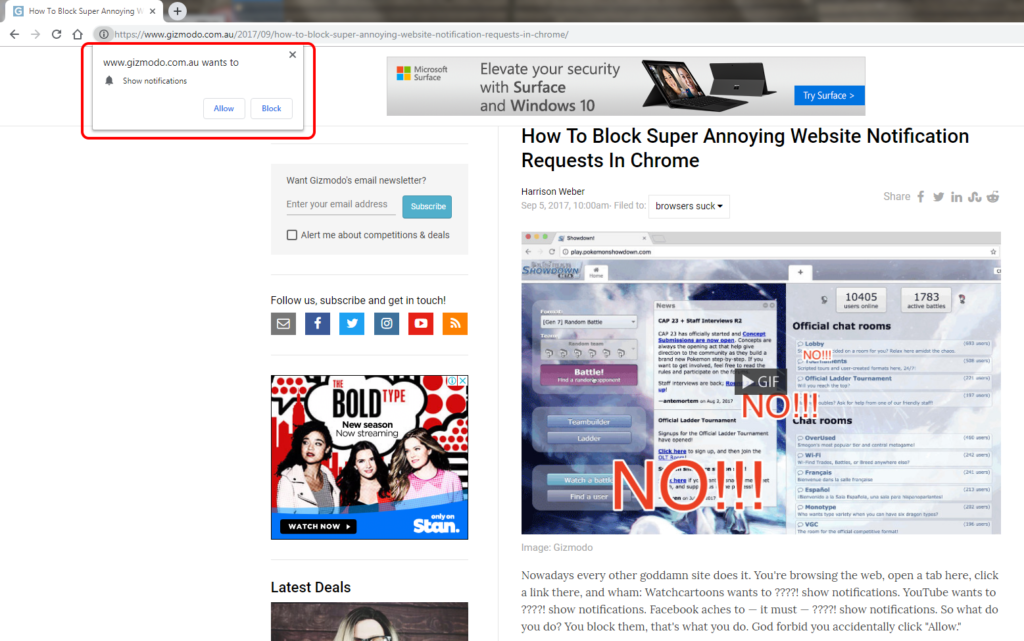 Anyway, the steps:
Go to Chrome Preferences
Advanced
Site settings (or "Content settings")
Notifications
Click the "Ask before sending (recommended)" switch off. It should then say "Blocked"
Yeah it's a counter-intuitive caption on that button. It implies that switching it off will just drown you in a sea of unwanted notifications without asking you.
But it seems to work.
Update 2023: It's moved a bit, so now try:
Chrome Settings
Search for Site Settings
Default behaviour: Choose "Don't allow sites to send notifications"
If you use Firefox or Safari, this How To Geek article covers those. The article notes that Edge doesn't currently have an option to turn them off for good.