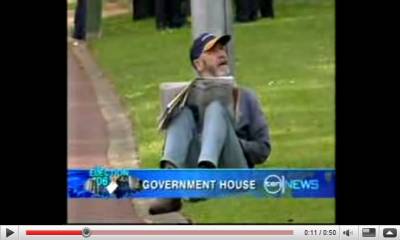 YouTube has gone widescreen (note: this link currently breaks if your YouTube preference is for a non-US locale, eg for Aussies you end up here, which currently displays nothing).
The only catch of course is that 4:3 videos now appear letterboxed… or whatever the vertical term for letterboxed is.
My question is: why? Why not just make the player (at least on the YouTube web site) the aspect ratio of the video that it's playing?
In fact at the moment, embedded 16:9 videos still appear letterboxed; 4:3 videos "full screen" … what should happen is that the embedding code should define the player size and so match the video's aspect ratio.
Surely it can't be that hard to avoid those black bands?