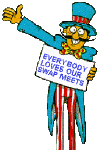 Alas, hardware geeks in Melbourne, swapmeets are no more. The associated Computer Trader magazine has also gone west, along with its web site, which briefly said:
Max and Dorothea have been receiving a significant amount of harassment by lawyers acting in relation to the sale of counterfeit goods at the swapmeets and by Computer Trader. They have found the allegations and threats of legal action against them to be very stressful and detrimental to their health and general well being. The allegations are untrue and the threats are without foundation.
Max and Dorothea have always been at pains to operate their businesses within the law and with integrity and transparency. They thank their staff and customers for their support over the past sixteen years.
(The site itself is gone already, but is currently available in the Google cache.)
With heightened competition from online retailers and aggregator sites like StaticIce, it's not hard to see how this kind of game might not be as profitable as it once was. Even obscure/old equipment that once might have been found at swapmeets is probably more easily found on eBay these days. Legal issues aside, maybe it's time was over.
(Thanks to MGM for the tipoff.)