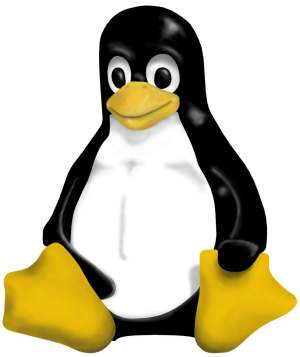 Following the comments posted in various forums which espouse the various benefits of Linux and having a need to test a setup of "MySQL" database engine, I though, well, lets give this 'Nix thing a go.
So these observations which follow are of my first encounter with Linux (which occurred about a month ago – early Dec). They are offered for general interest and likely amusement of the 'Nix aware among you. These comments are longish – but contain just some of the many items I observed.
Remember, this from a person who has never seen or run Linux before spending all my time with various flavours of DOS & Windows.
Firstly, I had armed myself with a couple of different books – a copy of "Fedora Core 4 Unleashed" and a "Linux Pocket book", both containing recent Fedora core distributions. (online download of ISO vs. Dialup? Hardly. Plus there were instructions in those books)
Then, after checking minimum hardware requirements in the books, I threw together a basic "no frills" PC running what appeared to be more than adequate – P3 600, 3/4 gig Ram, 40 gig HDD, Basic LAN card, old DVD reader, old TNT video, no floppy, no sound, no extras. It booted – good.
Loaded the DVD from the Unleashed book into the drive and hit the reset button. The Linux installer fired up & gave Text or Graphical installer options. I'm a Windows Bloke – so, naturally, I chose Graphical. Spent some time accepting defaults for the disk partitioning and making various choices about what to install. I have no idea what some of 'em related to… but what the heck. Finally get to the "OK, now install it all" & waited….
.. till the installer crashed PRIOR to the disk partitioning step.
U-huh.
Rebooted, started again. This time selected TEXT mode installer.
After quite some time, a couple of dialogs, nominate root password and a *single* reboot (well, now, there is a plus) I was looking at a login screen. OK, so what now?
Login as root. Graphical desktop. U-huh. (Gnome desktop by default, although I believe KDE was also available – I certainly didn't know enough to feel the need to alter their default choice). Start button (OK, or whatever Fedora calls it) is at top left, not at bottom. I can deal with that. Menu's …. Goodo. Found a menu item to create user accounts. Umm. Made a user account – yeah, I know you shouldn't use root accounts for general work. Bloody hell, I wanna share with my Win network, but it would NOT let me create a Login that matched what is already in use on the Win network – I currently use, my logins have a space in 'em… like "Dave Jenkins" Nix didn't like that. Subsequently my fears that this might cause problems were proved founded!
Anyway created new user account, validated it on my Win box, logged in to Fedora with that.. righto, so now what? From a shell (what, coloured background by default… ummm different) established that MySQL had loaded, and from MySQL docos got the server process running. Great. Now to share it on the network.
Network sharing? Samba, right? Well, frig me, if it didn't take at least 4 – 5 hours arsing around before I could even get the thing to see my Windows network, let along get it to be able to transfer files back & fwd. At one point, late the first day, I could see Windows shares from Nix, but not the other way. I turned both PCs off and started again the next day – only to fine that, without any further setting changes, Windows could now see 'Nix shared folder. U-Huh. I cannot explain it – maybe, at that time, like me, the PC had had enough. Combinations of needing new logins created on a Windows box, along with some funny settings (I'll prolly never find again) which match Windows/sambo logins with local IDs… Certainly it was not easy. I knew that I need to set certain IP settings to what values, but ya think I could easily find where? Of what the new terminology was?
Then to Printers….
Several attempts with different (why would you have several seperate ways to hook up a printer?? At least one I know was referred to as "CUPS") setup tools, I finally found I had to BLINDLY enter the mappings to the location of the PC/Printer name, 'cos Nix would not show the printer even existed until AFTER the password access to the printer had been validated. Security, bah… Anyway, I finally got Writer (OpenOffice) to send a formatted line of text to my Windows Printer.. although I did not understand, nor bother, about the cryptic error in the dialog I received AFTER the print had been generated.
And speaking of Security….
Bloody hell. I know many, if not most will want and need a *secure* PC to protect from nasties. In this particular case, I did not. Quite the reverse. This was to be used to test on a local controlled private network. It would never see Internet or unknown source disks and so would not be at risk from foreign nasties. Ya think I could find someway to turn off the high level of security? Fat chance! Every time I tried to do anything I was prompted for the Root Password. Got to the stage where I gave up and was logging in a root to avoid this problem. I couldn't find a way to get the thing to auto-log in. And I never managed to unbar the ports that MySQL used so I could get to it from a Windows box.
And what's with everything being configured by TEXT files? Every item in the books say launch this or that config file… (which, when finally found and opened, all, remarkably, look like "ini" files). Now didn't Windows move on from config by ini files about a decade ago? And unlike the old system & Win inis, it seems to me that there are bazillions of those config files… and not all in the same place either.
And a bunch of other things. A simple "Dir" in the shell doesn't work. I know its different, but why does EVERYTHING have to be different at the command prompt, but appear like Windows in the GUI? Windows CLEARLY displays my different drive volumes – yeah I s'pose you'd get use to the "mount point" system… but I like my drive letters. Why doesn't a DVD/CD get auto recognised when you are logged in at the command line? Manual mounting? How quaint…
Open Office "Write" initially looked like Word. Could get to work straight up in there. Ditto for whatever the Excel replacement was (Calc?). GIMP? I'd expect to need a bunch of time to get used to their idea of an interface. Gnome desktop – I could find NO WAY to alter what items appeared in their Applications menu. Further, installing more apps from the disk using the GUI installer changed NOTHING in that menu. I'm not saying it can't be changed… it's prolly in a config file somewhere!
Summary: You want to "get to work" straight away? Then stick with what you know. If you want to learn something VERY different – then by all means, try Linux (or Unix or FreeBSD or…). But do not believe what you may have heard that "it is easy" or "you will be up and running quickly". Expect to take a long time before you'll be productive. I think some of these "it's easy" comments may come from people who are familiar with Nix but who have forgotten the various difficulties they first experienced. Remember your first System.ini edit? Or your first venture into ANSI prompt commands?
After this little adventure, I then hear that this, that or the other flavour of Nix would have been better because…. <insert reasons> Well, I am not so sure.
After all that, yeah, I'd have a similar bunch of comments if I was an old UNIX user trying Windows for the first time. I'm not trying to say that Nix doesn't have advantages or that Windows is better. All I'm trying to say is that there is a *considerable* learning curve to the change.
Two parting comments:
1) After chewing up the better part of two full days (about 1 month ago), that particular Nix PC has sat idle – I'm back to my comfortable and familiar Windows world.
2) The MySQL test install which prompted al this? I dropped down a Windows version, installed it to a XP "server" box, and was up and running remotely from my Windows desktop creating tables and queries *within an hour*.
So, you Nix people, go on, have your chuckle. Now is where you tell me all that I did wrong….
Dave